Records were broken and history was made in the biggest fighting game tournament yet.
Evo 2023 was truly a monumental event. All the hype pointed to what could possibly be the biggest Evo ever, and they were right. In terms of size, quality, and hype, Evo 2023 was truly historical, and here are five moments that prove it.
Ultimate Marvel vs Capcom 3 Returns to Evo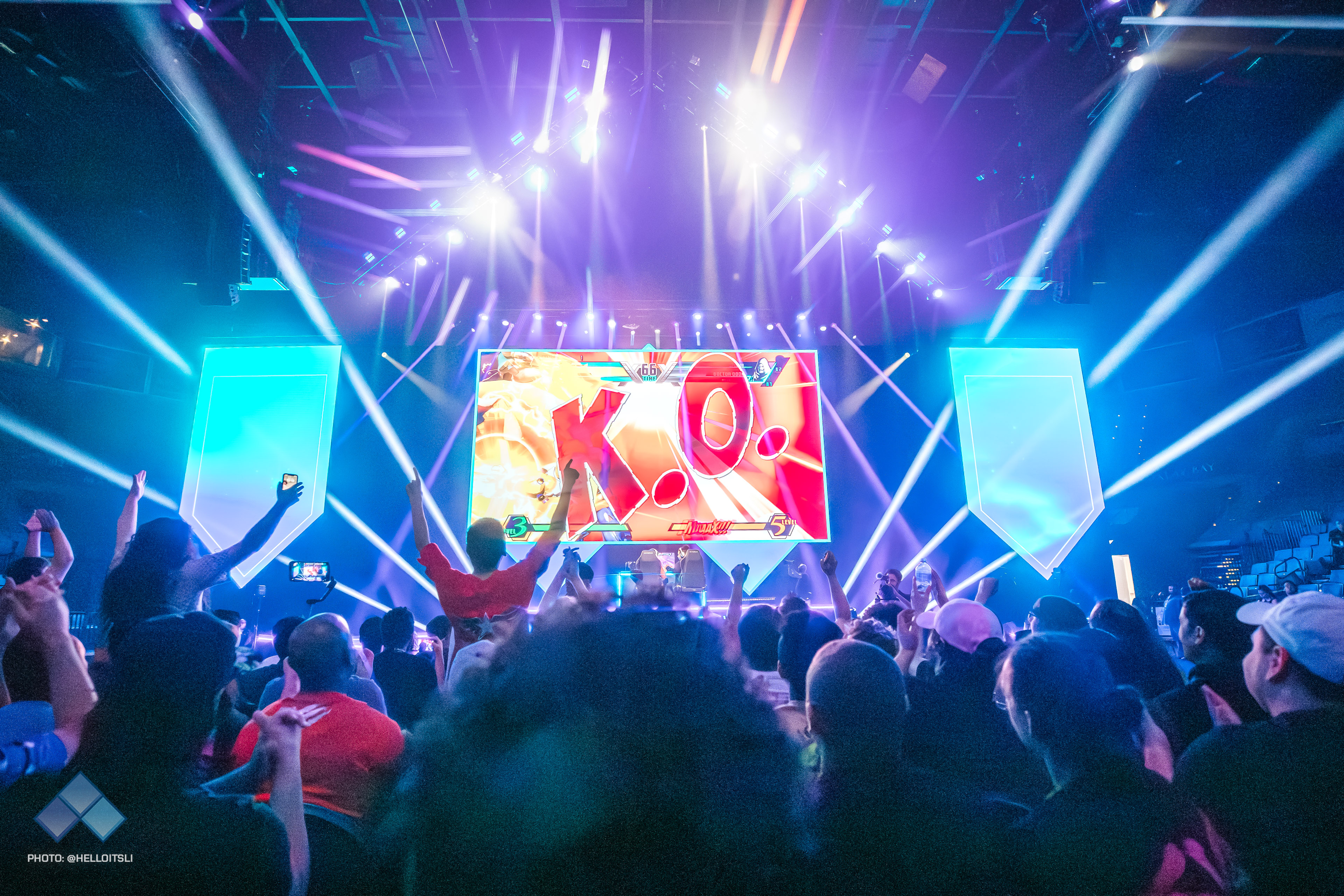 A game that's near and dear to Evo's heart, Ultimate Marvel vs Capcom 3 is an iconic game despite its rocky history. The insane spectacle of its combos, the practice and skill needed to play it at the highest level, and the sheer hype of seeing your favorite superheroes and videogame icons clash make UMVC3 a fan favorite. But like all games, its time has come and gone with 2017 being the last time UMVC3 was a main event at Evo.
However, years have passed and the UMVC3 scene didn't die. In fact, you could say that it even grew thanks to the efforts of key members within its community. The love and passion the community put behind this game are immense and nowhere was that made clearer when Evo announced that UMVC3 would be its first-ever Throwback tournament. The fans rallied hard and broke the franchise's registration record at 1,346 attendees.
It's no surprise that the Mandalay Bay arena was packed when UMVC3 opened for Arena Finals on Sunday. Fans both old and new cheered for a game over a decade old, proving that with a community, great games can never die.
The Cannon Awards
Tom and Tony Cannon are the co-founders of Evo and are shining beacons within the fighting game community. They recognize more than anyone that events like Evo cannot exist without the efforts of figureheads within the FGC. Hence, they made the Cannon Awards as a way to acknowledge the work and sacrifice these heroes have done for the games and communities that they love.
This year's awardees were:
Tong Lee – commentator, tournament organizer, and founder of Tampa Never Sleeps, a weekly online tournament featuring multiple fighting games. Many see him as why the UMVC3 community is still alive and thriving to this day.
Alex Jebailey – tournament organizer and founder of Community Effort Orlando (CEO). CEO started as an attempt to salvage a canceled event. With only three weeks to prepare for the event, Jebailey was not only able to run a successful tournament but grow it into one of the biggest major fighting game events in the USA.
Richard "The Hadou" Thiher – tournament organizer, creator and director of Combo Breaker, and General Manager of Evo. What started as a way to get more practice and time to play fighting games, "Rick The Hadou" turned his talent for organizing tournaments into a lifelong career.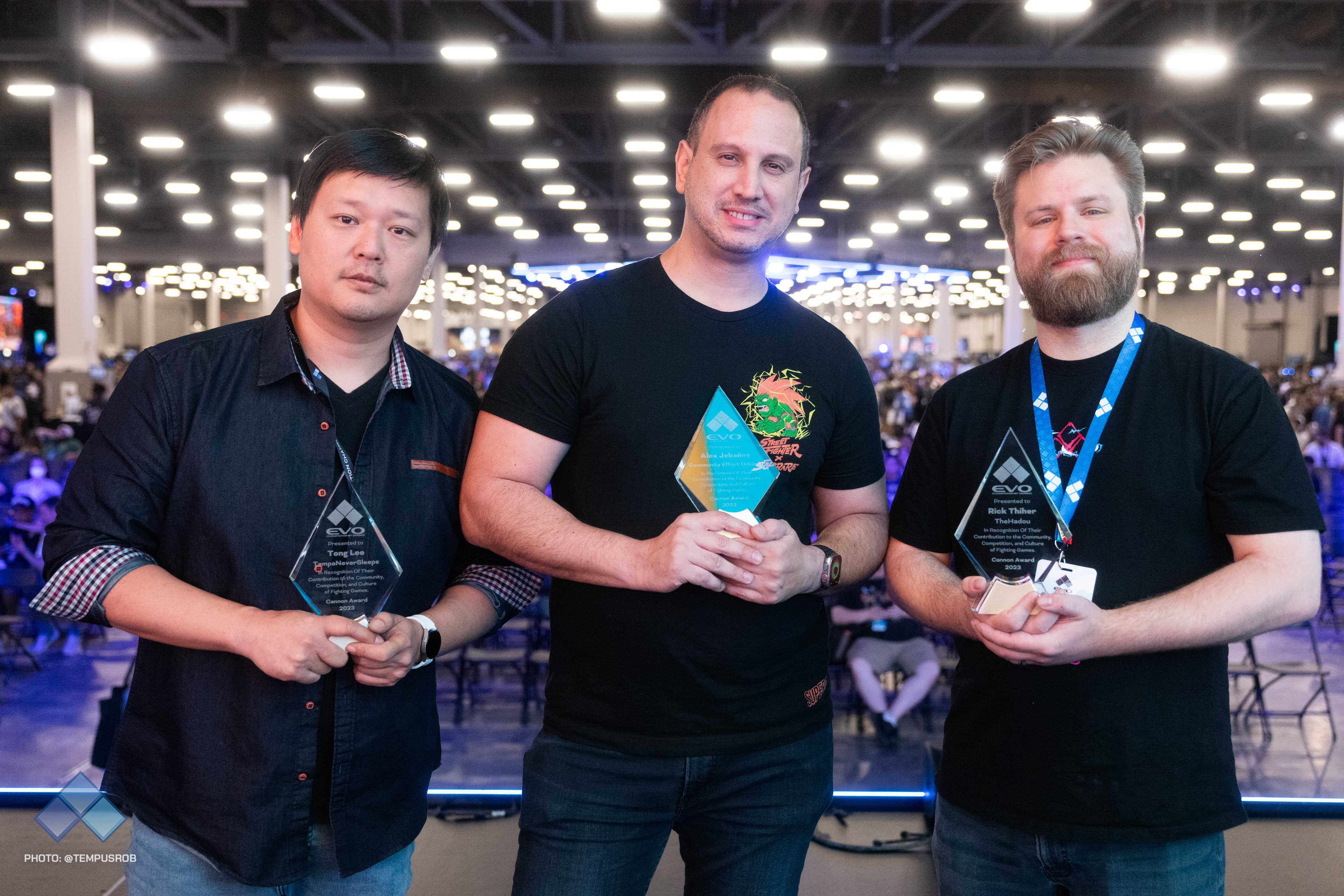 Evo Receives the Key to the Las Vegas Strip
Almost two decades ago, Evo opened its doors at Green Valley Ranch in Las Vegas. Every year its venue only got bigger and bigger as the event practically became a Vegas staple.
Now Las Vegas has decided to honor Evo's efforts and achievements that have helped enrich the city. This is a momentous occasion as no other esports event or organization has received such a reward.
Street Fighter 6's Bombastic Entrance to Evo Finals
With the largest number of entrants in both Street Fighter and Evo history, Street Fighter 6 was always going to be the biggest event in Evo 2023. The atmosphere in the Mandalay Bay arena was electric as the finals for Street Fighter 6 drew closer as the day went on. That excitement reached its peak right before the top six thanks to the amazing finals intro theme that they played.
"Runback City" was made by community mainstays Zaid Tabani and AlexV. It incorporates references and themes that highlight 30-plus years of Street Fighter history. The song was a celebration of Street Fighter and there was no better way to welcome Street Fighter 6 to Evo.
The Fighting Game Community United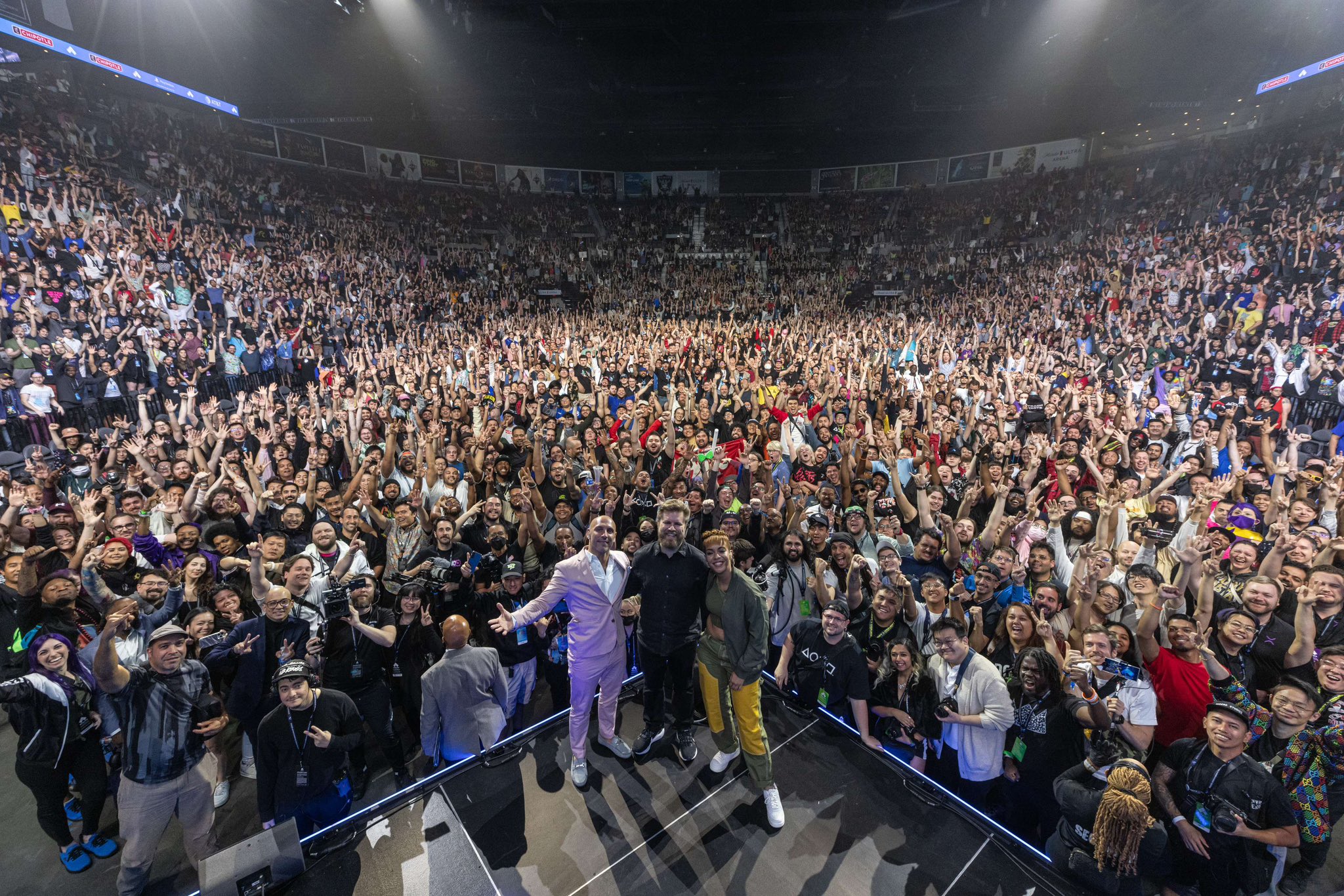 There were over 9,000 entrants across eight games in Evo 2023. Between all the players, spectators, marshalls, and personalities, there was an estimated 20,000 people attending the event this year. That's a staggering amount of people, but what was more staggering was the amount of camaraderie the FGC showed in the three days Evo was live.
20,000 people from all over the world gathered at Evo to be part of the community, to hang out with friends, and enjoy the games that they're all passionate about. From the biggest, most established IPs to the tiniest, niche communities, as long as you love fighting games, you're part of the FGC.
Banner image from Evo.
---
Related Stories:
Grand Finals Weekend is Done: Here are Your 8 Evo 2023 Champions
The Numbers Are In: Over 9,000 Unique Entrants and More Records Broken in Evo 2023