League of Legends has teamed up with this major beverage brand to bring you a new soda flavor inspired by the biggest MOBA in the world.
To all League of Legends players out there, if you've ever felt like treating yourself, here's something special for you: League of Legends and Coca-Cola Creations have teamed up to bring you a brand-new soda flavor inspired by the biggest MOBA in the world.
Introducing the Coca-Cola Ultimate Zero Sugar +XP Flavored soda. This limited edition drink is a mouthful to say but certainly brings with it a mouthful of flavor.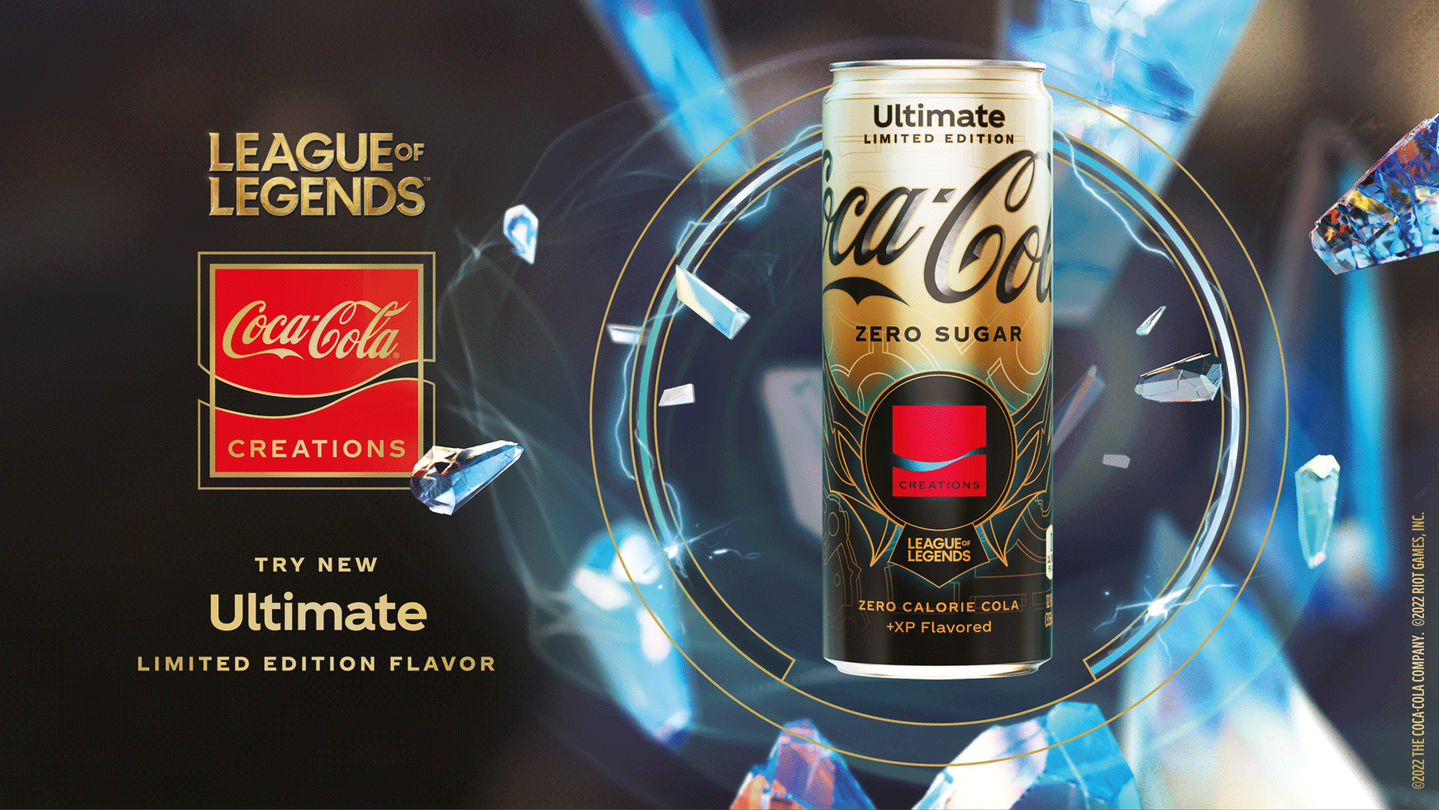 Previously only available in select markets like North America, China, and South Korea, the beverage has only recently found its way to Philippine shores, and with a huge League of Legends market locally, you can bet that many players and fans of the game have been eager to try it for themselves. If you want to give it a shot, it shouldn't be too difficult to find in major convenience stores.
Apart from the new design and flavor, each can has a QR code that leads to the Coca-Cola Creations Hub. Here you can find the Ultimate Emote Generator, an Instagram filter that'll style you into a League of Legends emote. You could also earn special in-game Ultimate emotes in League of Legends for free to commemorate the occasion but sadly that window has passed since the soda flavor originally launched back in July.
As for what Ultimate Zero Sugar +XP Flavored soda tastes like? Well, I'm no soda connoisseur but from what I could tell, there was a certain fruity sweetness mixed in there. My first thought was that it was some sort of cherry flavor, which is somewhat thematic. The health potions in League of Legends taste like cherry, after all.
If you find that you can't get enough of the League of Legends x Coca-Cola collaboration, they also have exclusive merch at the Coca-Cola online store.
Banner image from Freepik.
---
Related Stories:
A Throwback to Conquerors Manila 2019: The Biggest League of Legends Convention in Southeast Asia
LOOK: You Can Now Wear This Iconic Sneaker Brand on Street Fighter 6!
Call of Duty Celebrates 50 Years of Hip Hop with Snoop Dogg and Other Icons